A few paintings to introduce you to my site
'Social distancing' 12″ x 16″ £1500. A donation of £500 from the sale of this painting will be given to the Royal Cornwall Hospitals Charity and 500 to the CHSW hospices. It can be bought through our shop page.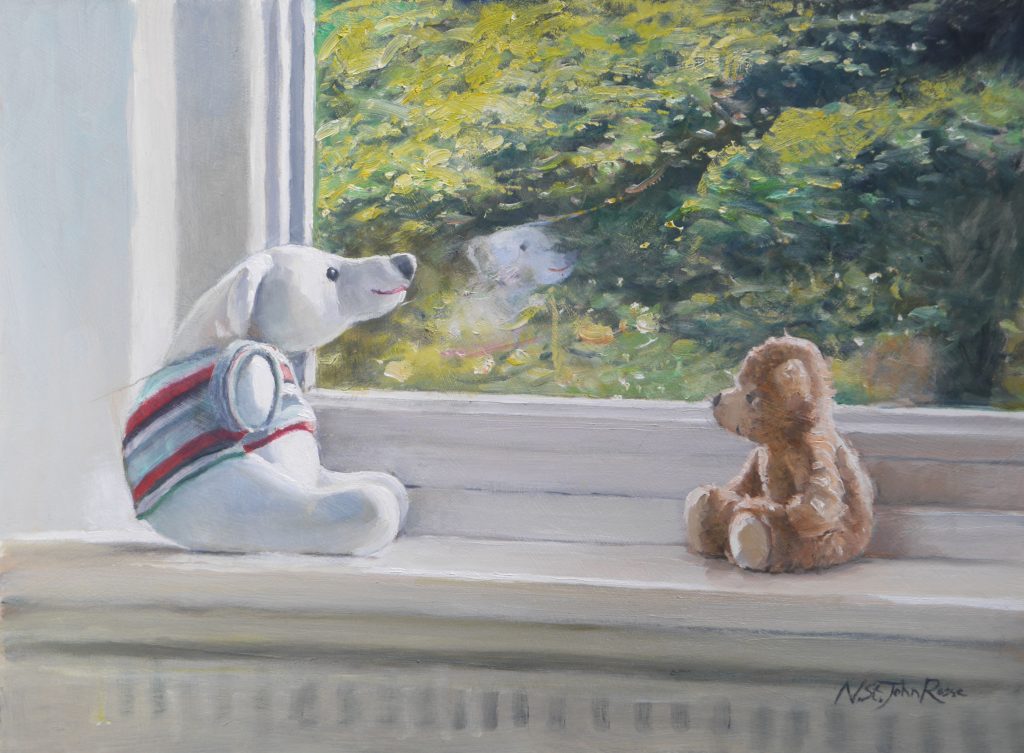 Reading in the Studio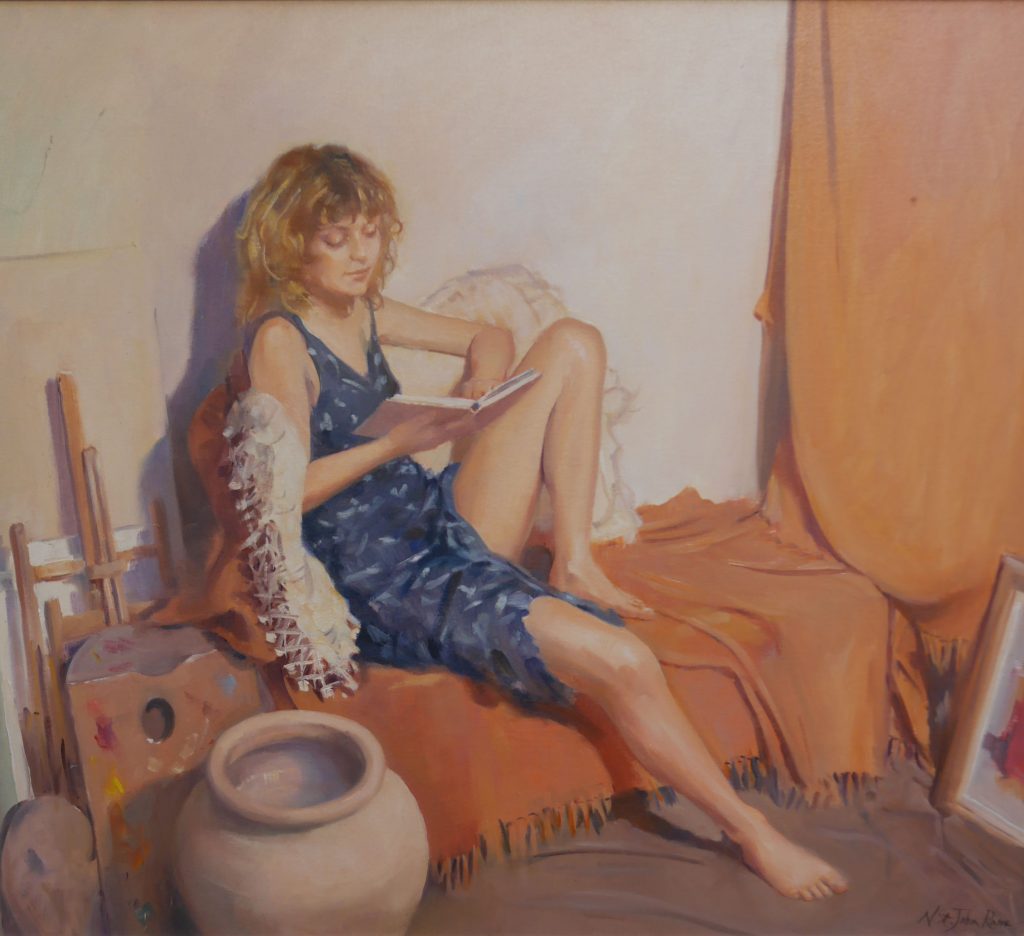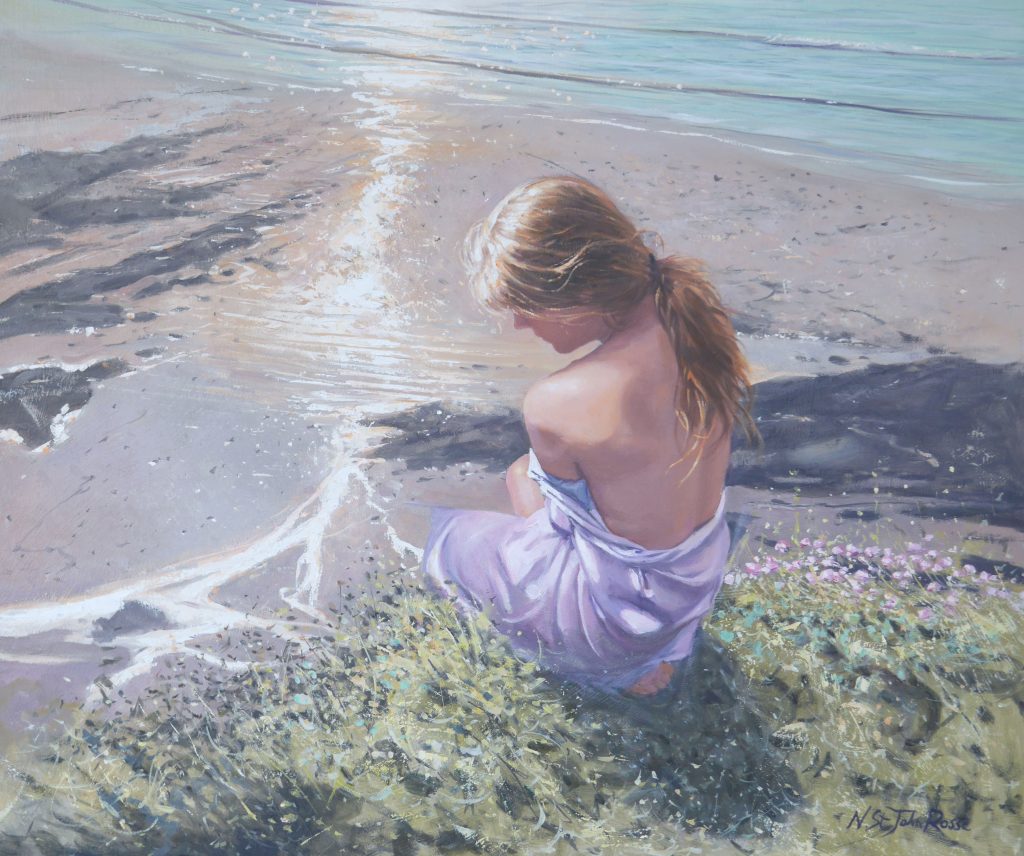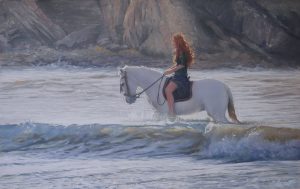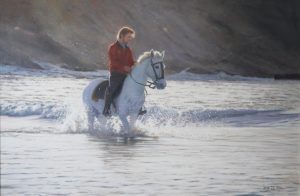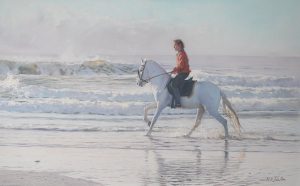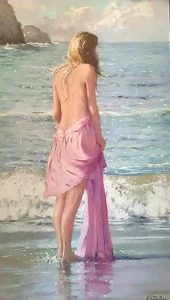 This  new large painting "Cool Water" is now available through  www.JackFineArt.com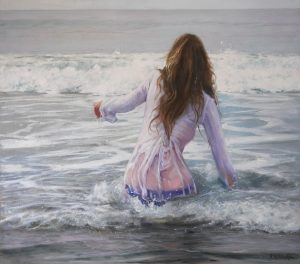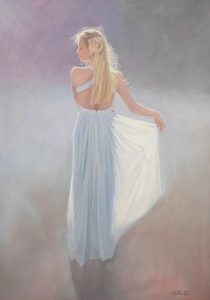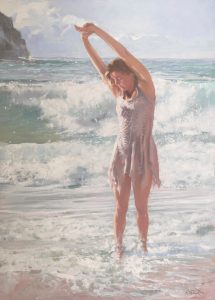 ***************************************
Please note that the paintings showing on the site of galleries that represent me can only be purchased through them and not through us. 
ALL MY PAINTINGS ARE COPYRIGHT THE ARTIST, PLEASE RESPECT AND DO NOT REPRODUCE WITHOUT PERMISSION
This web is hosted http://www.Bedot.com