These are a few of charity work Nicholas has done but is regularly taking part in various charity event
for

the

Caron

keating

foundation
Portrait of lee Mead The Raffle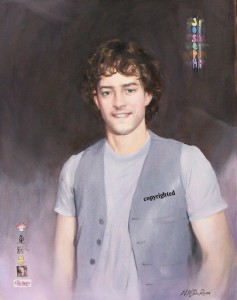 Painting has been won
The winner is Karen Conway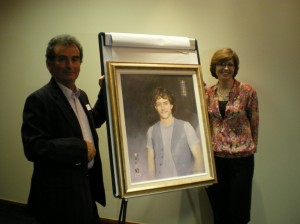 Just a reminder that the Charity was personally chosen by Lee
Lee signed his portrait on the 25th of September a very happy event for us all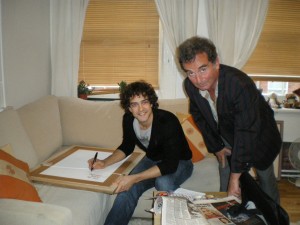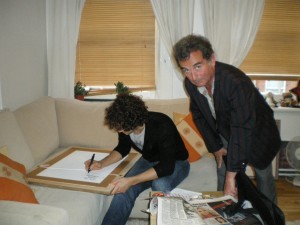 Thank you all for your wonderful support. A very worthy cause.
With the other donations of print sales the Karen Keating foundation has received in excess of £ 5500 a truly brilliant result. Once more thank you for your support. It has been a real pleasure to run this project.
A special Thanks to Lee for all his help and patience.
Please respect this copyright

I have donated this picture with its full copyright to the Children's Hospice South West, to help them to raise money for the building and subsequent running of the new hospice being built near St Austell. ( Prints and cards will be available at a later date) it will be announced on their bulletin board on Hospice site.

The raffle started at the Royal Cornwall show and it finished yesterday at the Coomhead farm craft event where the winner of the raffle ticket was drawn.

The picture eventually raised £4,223.00 for the Hospice but the story does not end there as next year a set of special limited edition prints will be made by the charity and that should be followed by a run of smaller ones that should be available when the hospice is up and running. So to our delight this picture has a lot more to give.( a good excuse to stay in touch with these wonderful fund raiser staff!)

All will be announced on their web site where progress can be followed.

My wife and I take this opportunity to wish the organisation great success. And thank all especially Judy Pride and Levenia for all their help with this project which gave us tremendous pleasure.

The winning ticket

2011
2018
This year we are celebrating Lee Mead 10 years of success with a drawing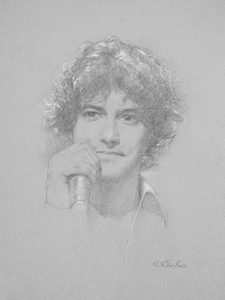 This drawing is going to be raffled for Lee Favourite Charity 'Mushroom Theatre Company,Rayleigh' for which he is a patron, a theatre for performing art for children with special needs as well and able-bodied ones .
**********************************************************************************************************
2022
Relaunched !!!!
this painting has been renamed and donated to CHSW ( little Harbour) for their auction in September 2022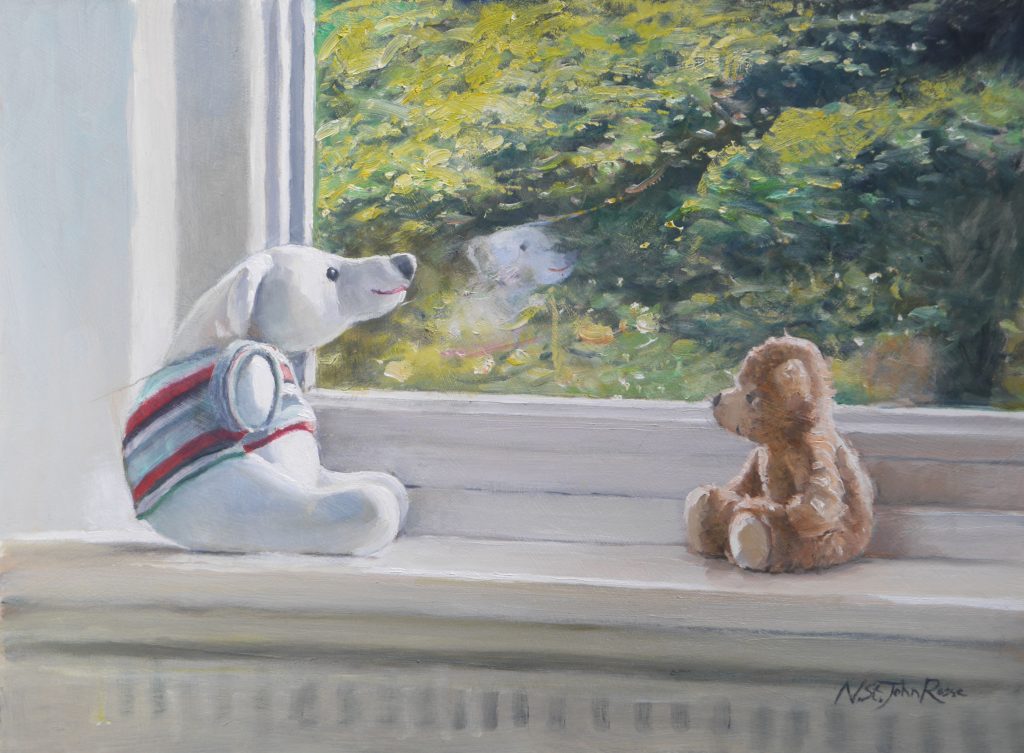 Pages: 1 2